Advanced AB Testing & Personalization Tool for QSR & Food Delivery Apps
.
Turn first time buyers into lifelong customers with personalized offers across every channels that your customers engage with the most be it web, mobile, push or email. Drive loyalty, revenue and customer lifetime value with Taplytics.
Trusted by Top Product and Development Teams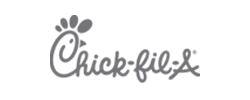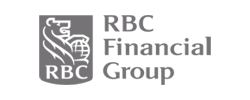 Anticipate and understand your customers preferences. Keep them coming back for more.
With the combination of our personalization and AB testing products, we help food delivery apps boost sales and increase customer loyalty. Our tools help you test different messaging and offers to find what drives the best results. With our A/B testing tools, you can experiment on messaging, calls to action, and offers to see what works best for driving revenue
Optimize & Nurture Customer Lifetime Value
Maximize loyalty and average order value
Experiment everywhere, from offers, pricing, subscription packages, recommendations algorithms, onboarding flows and checkout flows

Validate pricing, offers, and messaging to maximize average order value.

Drive loyalty by testing messaging and offers that retain and grow your customer base.

Perfect the first-time subscriber onboarding experience to keep them coming back for more.

Iterate and optimize the checkout flow for a seamless order experience.
Turn casual users to life long customers
Deliver relevant personalized content and recommendations

Engage casual users and mitigate churn to become loyal customers with personalized messaging and recommendations according their user behavior and order history.

Identify high LTV customer cohorts to deliver personalized offers at the right time.

Be on whatever platforms your customers are on to deliver their favorite dishes from in a timely manner, every time.

Identify drop-off points throughout the user journey and optimize to decrease friction points.
Built With Data Security & Privacy In Mind
Protect customer privacy with our private cloud or on-premise deployment methods to allow you to leverage first-party data for personalization. Stop using CSVs. Achieve real-time personalization.
Securely Connect To Your Existing Data

Data security doesn't have to slow you down. Securely connect to your existing data infrastructure and create whole new experiences for customers that weren't possible before.

Single-Tenant & On-Premise Capabilities

We support single-tenant cloud installations, perfect for security-conscious companies. Prefer not to use the cloud? We also offer on-premises installation, giving you the ability to run Taplytics on your own secure servers.

Own Your Own Encryption Keys

Maintain full control over your user data at all times. Whether you choose a single-tenant or on-premises installation, Taplytics gives you the ability to own your encryption keys, ensuring only your company has access.
We help our customers help their customers.
"Without any sort of data-driven system, it was really just guessing whether or not we were making the product better over time."
"Taplytics changes the way that brands create experiences that are personalized, relevant, and ultimately engaging."
"Taplytics gives us the ability to know what's going on in the state of the app for our users, how they are behaving, and how they're reacting in certain conditions."
Watch Our Food Delivery App Masterclass

This live Masterclass covers industry best practices in creating experiences that reduce friction and drive orders. We'll be analyzing leading food delivery apps and providing recommendations on what they can improve.

How a Strong Culture of Experimentation Helps Grubhub Iterate and Excel

Taplytics caught up with Clara Li, a product leader on the Diner team at Grubhub, who is working to support local businesses and help Grubhub users find their next delicious meal. Clara is an SEO expert who is now focused on search optimization to help Grubhub diners receive the most tailored results.

Leveraging Experimentation to Optimize ChowNow's Website and Mobile App

ChowNow is an online food ordering app and website founded in 2011. We look into their web and mobile experience to provide experimentation recommendations to create a better user experience.
Popular Taplytics Integrations
Seamlessly connect Taplytics experiment data to your favorite analytics sources to better track how your experiments are impacting your product usage and key metrics.
Looking to get started or have a question?