Upgrade Your Digital Platforms
.
Taplytics lets modern Engineering, Product, and Marketing teams optimize any platform while never having to compromise the privacy and security of their customers' data.
Trusted by leading product, engineering, & marketing teams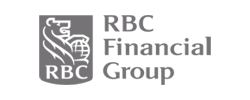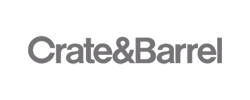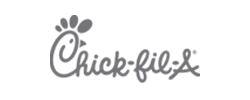 The All-In-One Product Growth Platform
Consolidate your A/B testing, feature management, and marketing automation stack with Taplytics and focus on what's important: your customers and growing revenue.
Multiple Channels.
1 Single, Powerful Platform.
From a single user interface, target users across platforms to ensure a consistent feature experience across web, mobile, and OTT. Drive more conversions through feature consistency wherever you users are.
Commitment To
Data Privacy
Taplytics is the only solution that offers single-tenant and private cloud hosting options, allowing you to own and protect your customer data, avoid privacy risks, all while providing personalized customer journeys.
Customer Success
Centric
We're not just another vendor in your toolkit. Taplytics is with you every step of the way with training and strategy with subject matter experts to ensure seamless support and implementation. We pride ourselves in having industry best services with real-time technical support from real humans.
Can you drive more product and user adoption without sacrificing time, resources and growth?
See how Taplytics helps product leaders experiment, optimize and capitalize on product growth opportunities across channels, while also fostering internal collaboration and alignment.
Are you giving your audience a consistent, engaged brand experience—no matter where they interact with you?
Discover how Taplytics empowers marketers to orchestrate personalized digital experiences across web, mobile, email and OTT, elevating your brand experience and customer loyalty.
How are you reducing product risk and release issues, while still hitting roadmap milestones?
Learn how Taplytics removes the ambiguity of product releases and helps your teams focus on what they do best: building amazing products and experiences.
Customer engagement and experience is a journey—not a destination.
Taplytics combines the most used and loved software into one single platform.
Experimentation
Unlock product and customer growth with integrated A/B testing across mobile, web, and OTT.
Mobile Push Messaging
Drive mobile ROI with personalized push notification campaigns.
Feature Flags
Manage product risks with feature flag segmentation, scheduling, and measurement.
Email Marketing
Strengthen customer relationships with targeted, automated email campaigns.
Marketing Automation
Engage customers with personalized journeys across mobile, web, OTT, push notification, and email experiences.
Looking to get started or have a question?