On Demand Webinar: Unlocking Cross-Channel,

Code-Free Experiments
Use our visual editor to run code-free, cross-channel experiments on desktop web, mobile web, and Native iOS and Android Apps.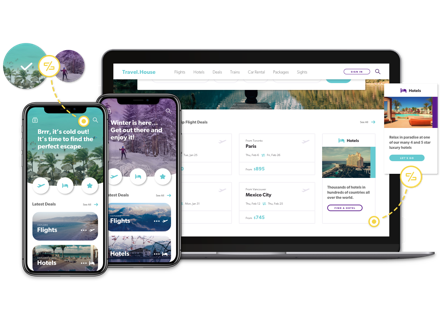 Being able to move fast, no matter what channel, is essential to building a resilient brand that can innovate faster than its competitors.

With the latest release of our Web Visual Editor, your marketing, product and engineering teams have the flexibility to deploy code-free experiments and react at a moment's notice to change copy, re-arrange elements and even swap out imagery to deliver high visibility changes, all while keeping privacy and speed in mind.
In This Webinar You'll Learn:
How Taplytics' New Web Visual Editor works to empower your teams to create quick code-free experiments
Best Practices for Cross-Channel Experimentation Success
How our distributed architecture enables lightning-fast delivery of experiments
Why Privacy-First is our approach to delivering experiments